Type-A: Std gray $375 /Type-B: DLC Black $435
----------
A folding knife is only a few inches long, that gives small space to exert my creativities... We have made some structural innovations and you may know them: Cybertrix, Rebelship...

Now, we try to apply the most classic structure, the frame lock, to achieve a new design.
We must find its highlights beside the structure.
We are doing our job independently, peculiarly, not only making a knife, to be different, to create something different!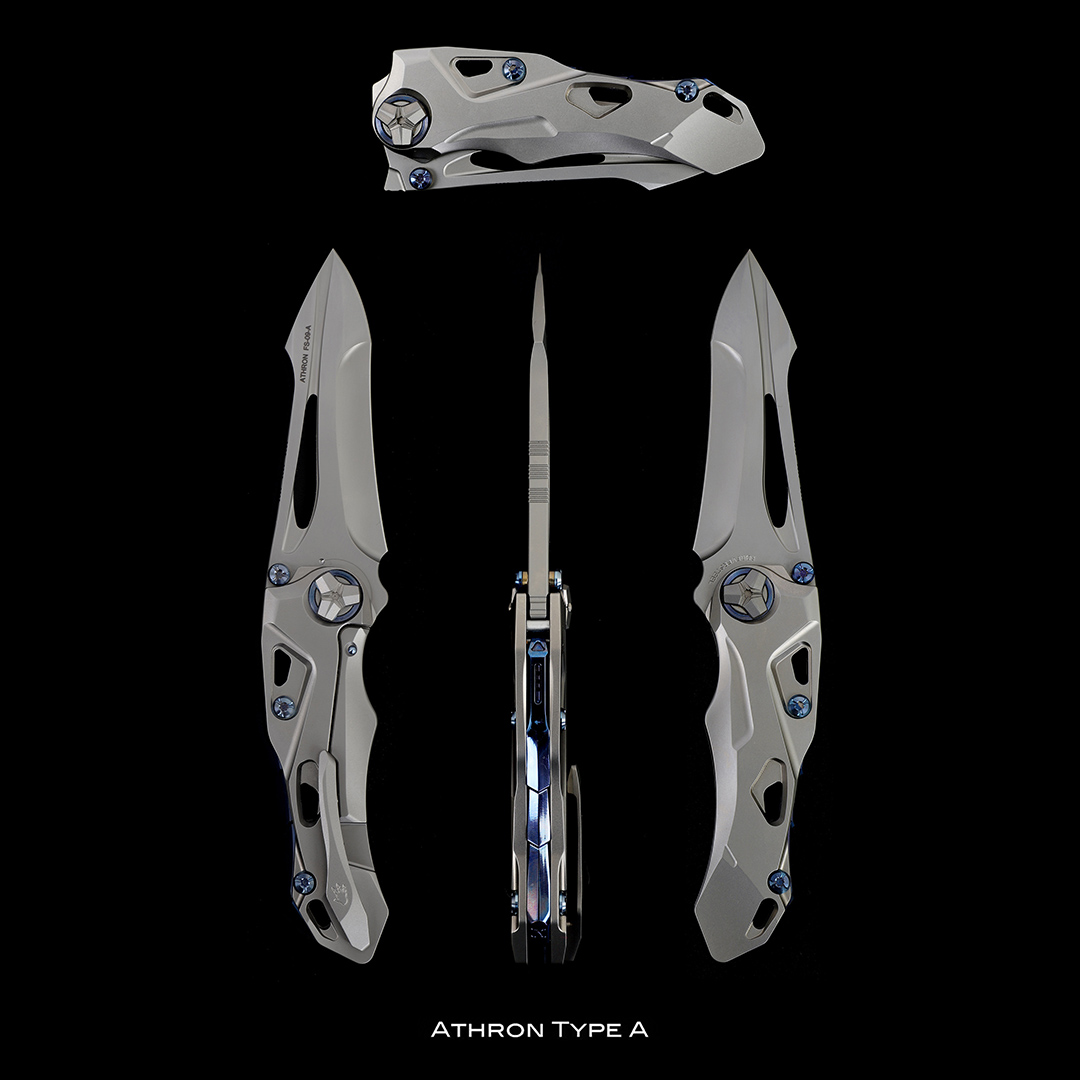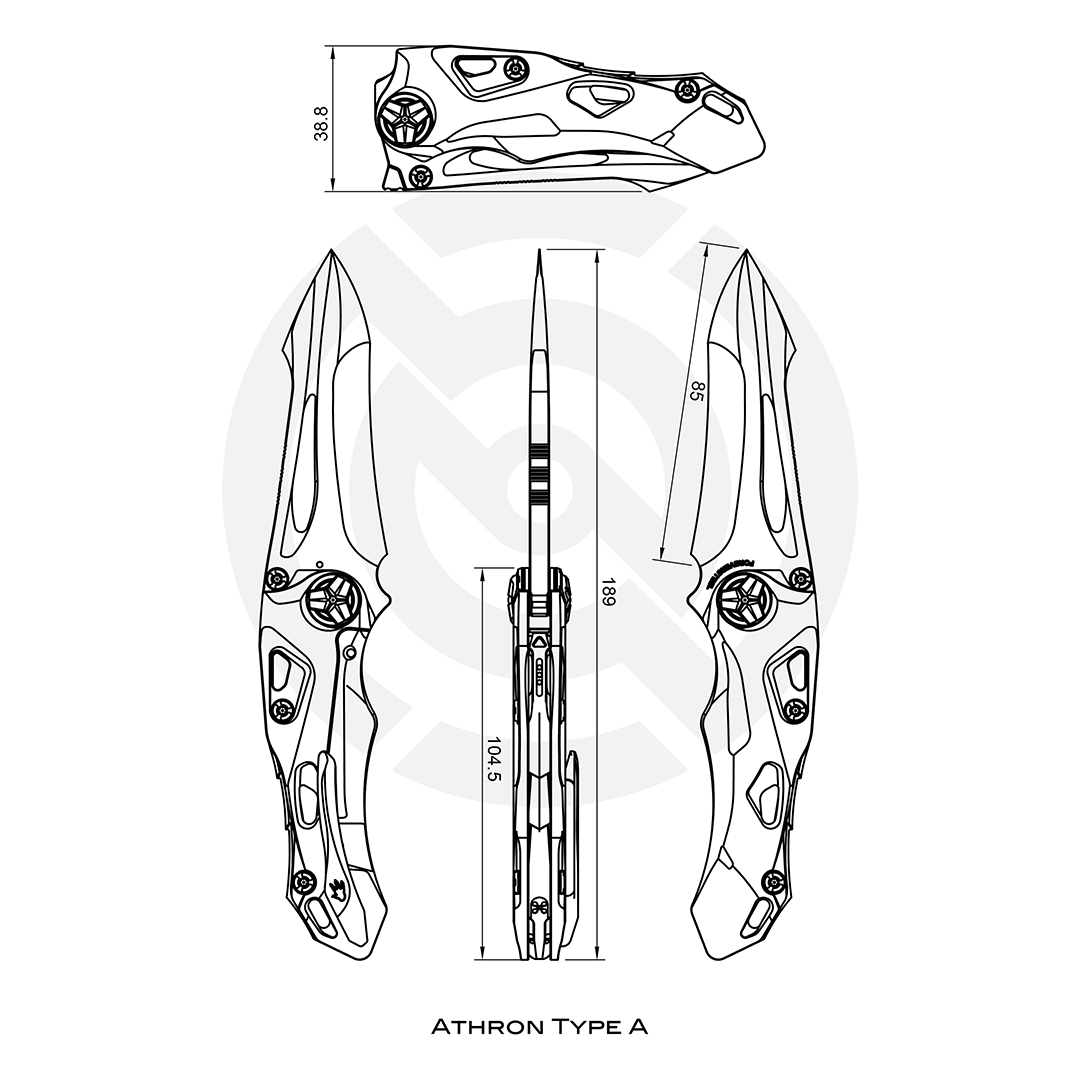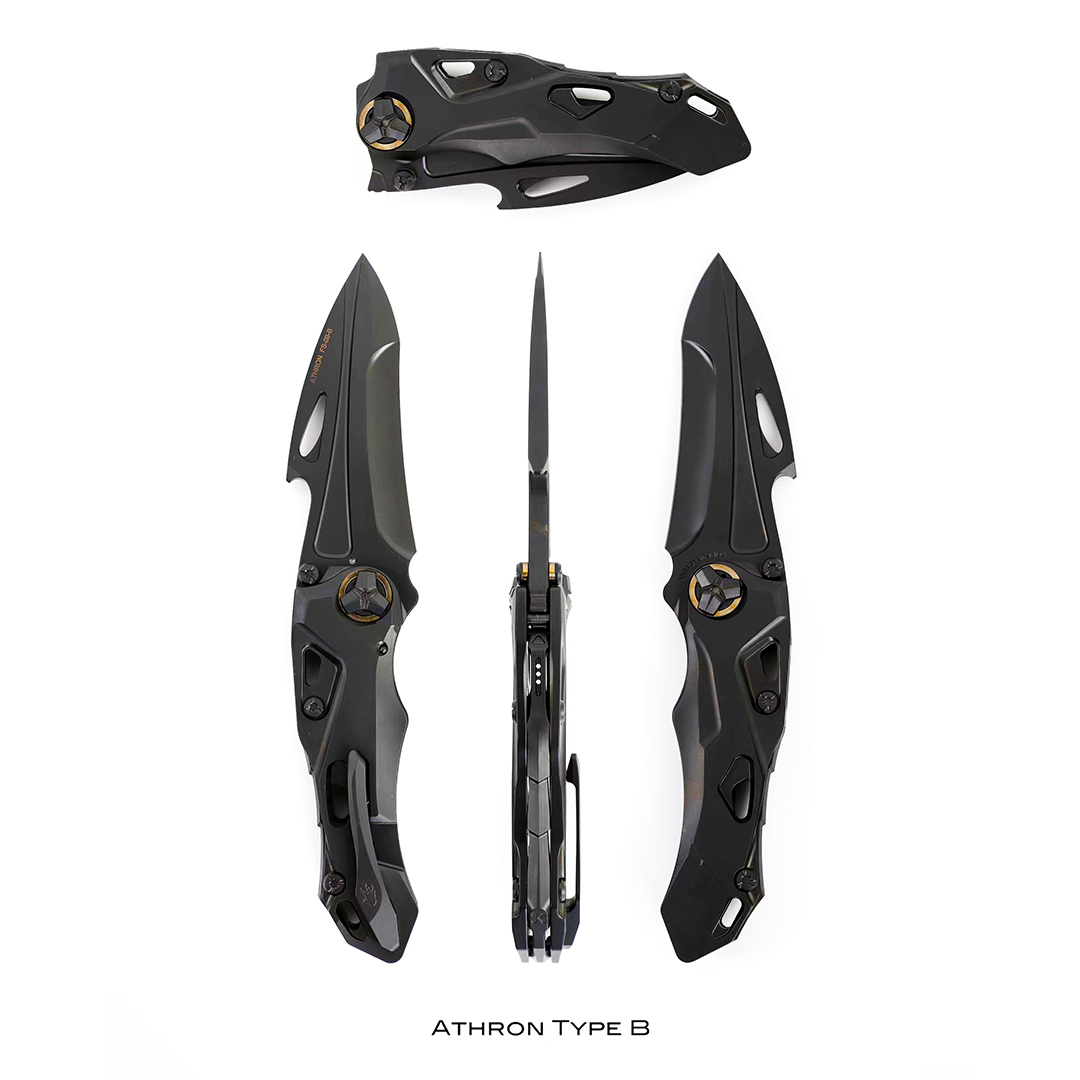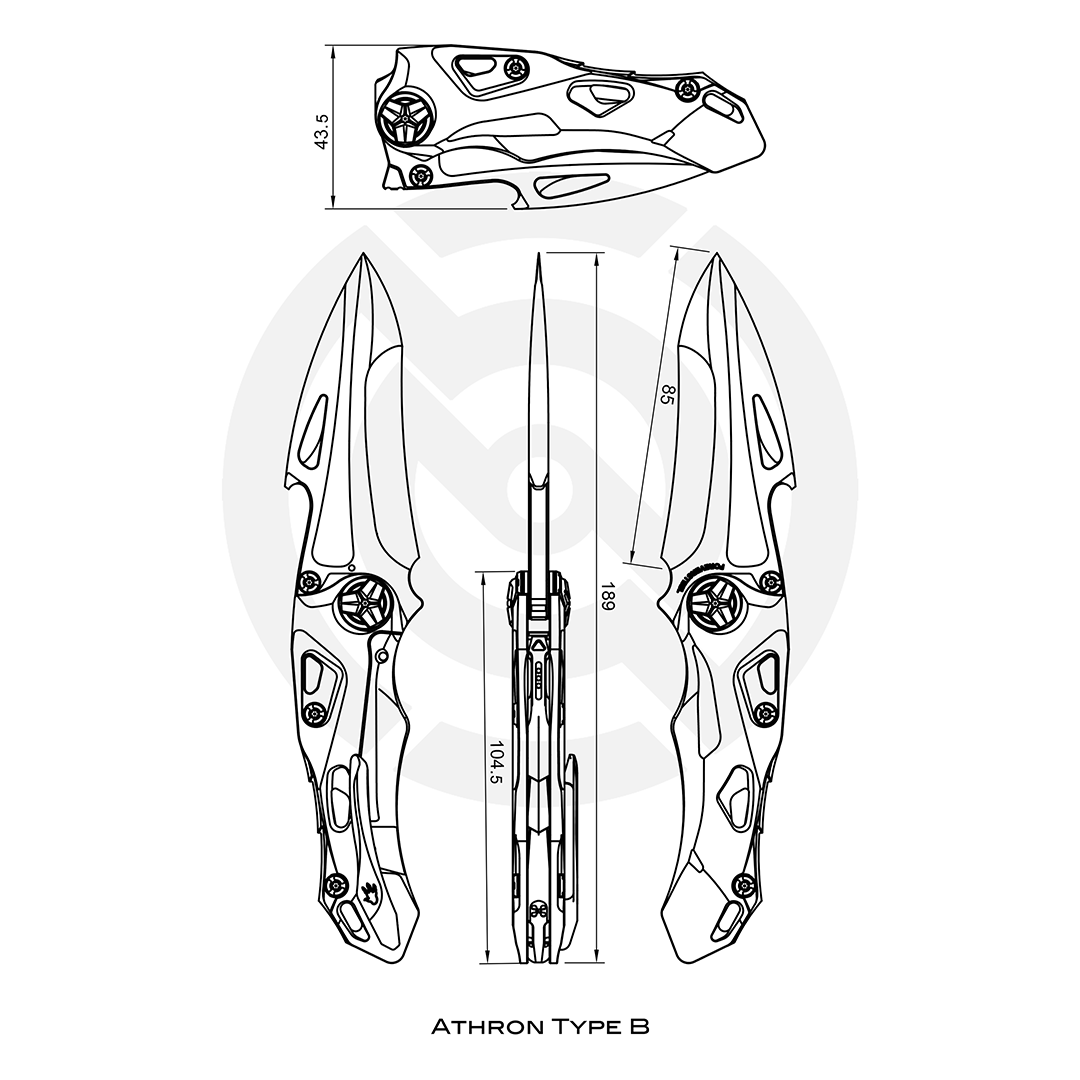 1678120642-392671678106809_.pic
1678120672-392841678111339_.pic
The year before last, we released a limited edition of Armour, a heavy folding knife shaped like a dinosaur skull.
This is a conceptual attempt. Be surprised, it was amazing successful, so many people love it, strongly, persistently. We can not repeat it, so we continue its intension,that is Athron.
We have spent a lot of energy to carve its shape and make it beautiful, to close to the concept of dinosaur skull, meanwhile, it has to be functional perfectly, comfortable grip, sharp and durable blade… basically, materials are not be compromised: M390/TC4.
We tried the highest surface treatment technology to finish its skin, to make it delicate.Obviously, it works. Both TypeA and TypeB, standard gray and DLC black, are perfect.
We believe our products will represent everything. Once you touch it, you will understand what we are doing.